Sustainable Sunscreen and Sun Care Celebrated this Weekend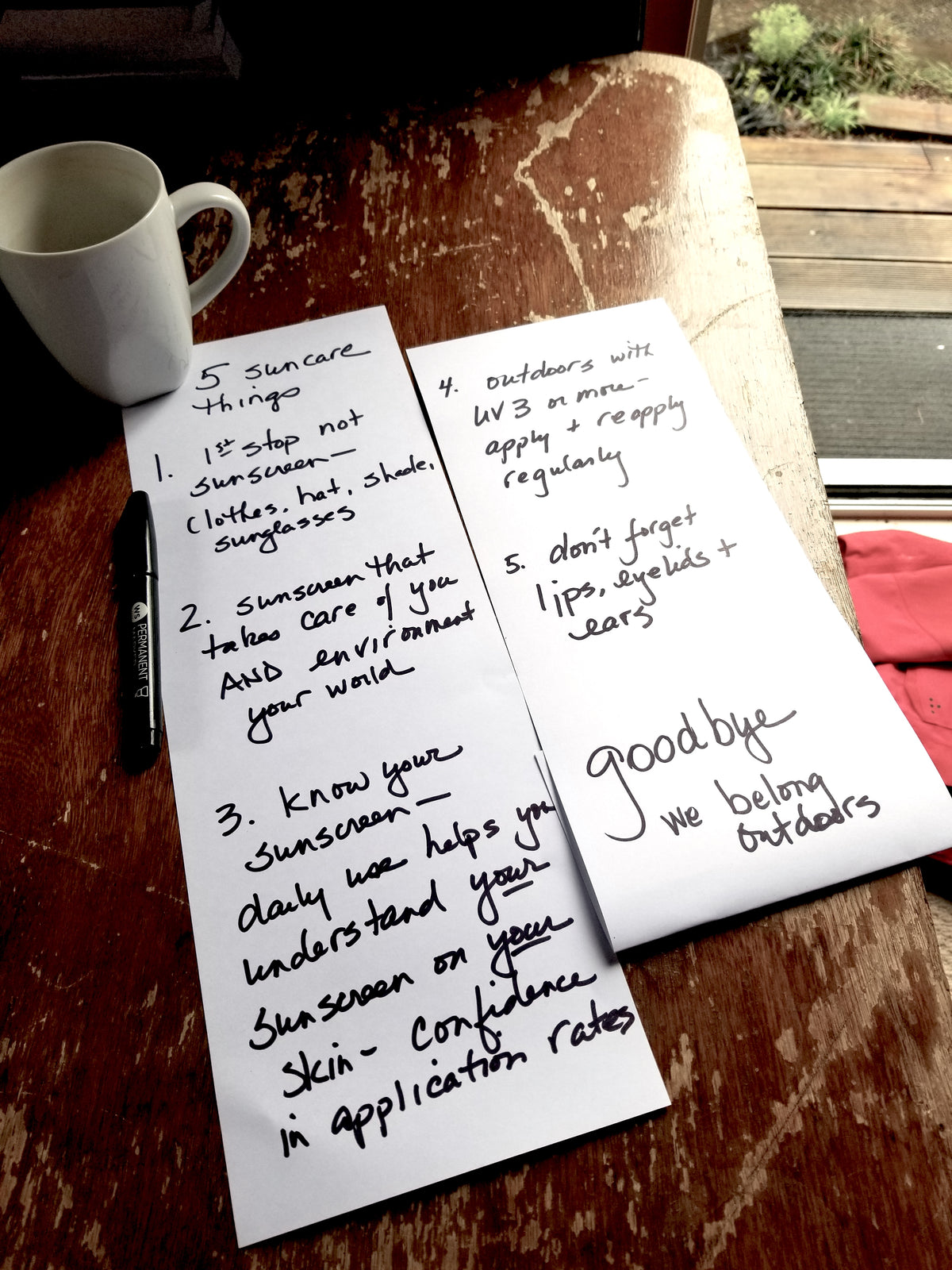 Over the last week we got to announce Sustainable Sunscreen to  Aotearoa
Estelle from The Hits includes Sustainable Sunscreen in Try it Out Tuesday
Estelle and Becky talked about Manuka Balm, how Goodbye came to be named Goodbye, natural sunscreen, of course, and kids learning about sun care. And sunscreen for lips and performance.
Mel Homer from Magic Talk Sunday Cafe generously interviewed our Founder and Product Maker, Becky about the new Sustainable Sunscreen
Listen here:
Mel and Becky talked natural sunscreen, the change in our sunscreen culture, sunscreen testing, why you need to carry sunscreen  with you, top sun care tips, and snuck in a Goodbye SANDFLY story at the end.
Here's the Top 5 Sun Care tips that Becky shared:
1. The first stop in Sun Care is not Sunscreen! Go for shade, hat, long sleeves, sunglasses and timing your adventures in the sun. If you need to be out in the high UV hours, copy the sailors who only have to protect the faces, lips and ears.
2. Choose a sunscreen that takes care of you AND your world.
3. Know your sunscreen. Daily use of your sunscreen helps you understand and get confidence in application rates that are right for your skin.
4. Check niwa.co.nz for the UV Index. Being outdoors with a UV3 or more means Sun Care. Apply sunscreen and reapply regularly.
5. Don't forget your lips, eyelids and ears. They often get forgotten and are in the front line of sun exposure and need protection too.