the family behind Goodbye
We develop certified natural, water-free products that make life better outdoors
Outdoors is in our nature
As former outdoor guides, and now as parents, we know how hard adventures can be on your skin, from bugs to grazed knees to stings, scratches and sunburn.

Since 1999 we have personally developed every product to be genuinely natural, high performance, portable, minimally packaged and safe.

We take our time, test and learn because what we do has never been done before. You will not find our formulations anywhere else.

We work with NATRUE, an internationally recognised standard to certify our products. They not only certify for naturalness, but that there's no GMO, no animal testing, and that the products are clean.

You and the planet deserve the devotion we put into every. single. product.
Becky Cashman and John Sanderson - Founders and Directors
Kerikeri, Northland, New Zealand
The image above is from few years ago on a one-week trip on the Salmon River in Idaho.
We traveled from New Zealand and got together with our guiding friends and ran a trip for the next generation of river people. We had as many kids as adults on the river.
It is incredibly satisfying to be able to give the gift of these experiences to our children.
An introduction to Becky Cashman the Founder and Product Maker for Goodbye
One Percent for the Planet
One Percent for the Planet have been part of the story of Goodbye since 2014 by dedicating at least 1% of our annual sales turnover to approved not for profit organisations working on behalf of the planet. In tying our giving to our turnover, we have baked this into our business model, regardless of profit.  The organisations we work with are Oceanswatch and Protect our Winters Aotearoa.
we are connected by nature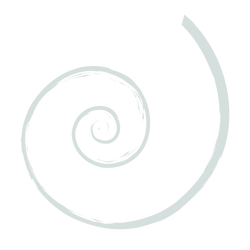 Outdoors is where we find the best of ourselves and each other.
Outdoors is beautiful, healing, powerful and fun. 
Outdoors is an antidote to too much time spent sitting on devices, for big and little people.
Outdoors is life.