It's idyllic summertime, and the bugs are biting. Wouldn't it be nice to use something on your skin that is natural and smells great? Goodbye SANDFLY is our oldest product, formulated by John and Becky over a summer of outdoor guiding on the Dart River in 1999. It's been New Zealands's #1 selling natural repellent since 2009 (IRI-Aztec data).
We've met parents who tell us that their parents used the product on them when they were kids.  Goodbye SANDFLY is part of the fabric of outdoors New Zealand.

Use Goodbye SANDFLY to hide your skin from mosquitoes, no-seeums, midges and black flies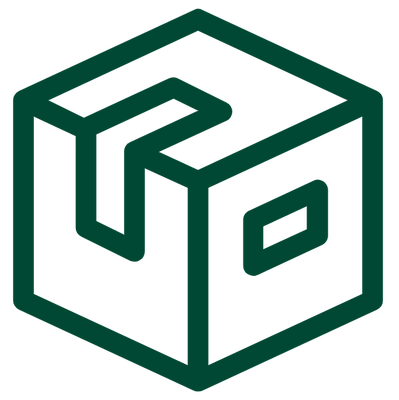 Free Shipping on Orders $50+ (within New Zealand)
Certified Natural

Made In New Zealand
Interested,
But What does it SMELL like?
A lot of people think that a bug repellent HAS to smell terrible and you just put up with it. This was one of the beginning criteria for the product, I wanted something that people would like using day after day. And because I don't like citronella.
In 1999, we tested many formulations on a commercial river trip over a summer and let people vote and vote and vote. Their choice was what became Goodbye SANDFLY. The smell reminds me of gentle sports massage oil. I can smell the eucalyptus, then the pine and manuka next- there is lavender in the product, and I think it softens the tree smell so that they are not so medicinal. More subtle, there is a hint of tea tree, and lemon which comes from the lemongrass- to add a freshness and light note.
After over twenty years of working with the oil, I still love it. We know that it's a smell that lots of kids also like, which makes me happy, because the KNOW what they like and don't like.
I'd love to see you try the product for your summer because I believe it's a great performer, yet gentle on the skin and senses. If you don't like it, that's ok, and I understand. We will refund your purchase.
With respect, Becky
How NOT to dress
Summer means Skin, but it doesn't mean make it easy for the bugs
Aside from using an insect repellent, here's our top tips for being savvy in bug country.
wear light colours
cover feet and ankles
cover arms and wrists
use a net or screens at night
if you do get bitten, apply Goodbye SANDFLY or Manuka Balm in 1st few hours to support the skin response
ALWAYS 100% NATURAL
Goodbye Bugs, Hello Outside
What makes Goodbye SANDFLY so successful is a perfect combination of a reliable natural repellent that is also nice smelling and feels great on the skin. Kids seem to like the smell as much as adults.
Its soothing and antibacterial actions also help the skin deal with bites, calming the skin.
Using Only The Cleanest
Certified Natural Ingredients
Prunus amygdalus var. dulcus
Sweet Almond Oil
Sweet Almond oil is a premium massage and cosmetic oil. It is nourishing and calming to the skin. It has a light texture, is easily absorbed, but does not need to be re-applied often. This is the perfect carrier for our Goodbye SANDFLY essential oils. You get all the benefits of applying a high quality oil, with the feeling of greasiness that comes with a heavier oil.
Leptospermum scoparium- Wild crafted
Manuka Oil
Manuka essential oil is in every one of our Goodbye products. We've been using it and loving it since 1999, well before Manuka honey was a craze. Like Manuka honey, Manuka essential oil has some unique properties with skin care.
Manuka is a native plant of NZ with a wide range of applications and has been documented to have a high antibacterial and antimicrobial activity, in particular for gram positive bacteria.   It is a wonderful multi-purpose oil for skin support. Our manuka oil is wild-crafted from the East Cape of NZ.
Lavendula officinalis
Lavender Oil
Lavender oil is known as an adaptogen, meaning a balancer. There are many kinds of lavender in the world, some are mass produced and cheaper. They tend to smell sharp. The lavender we use gives a round, soft note to our formulations. But don't let its floral gentleness lull you, it's a power house of an oil for skin.
Lavender oil has antibacterial properties for many species of bacteria, including MRSA. It has anti fungal properties. And has strong antioxidant properties. It is traditionally used for abrasions, burns, stress, headaches, for promotion of new cell growth, skin problems, painful muscles and boosting an immune system.
Eucalyptus radiata
Eucalyptus Oil
Many people know the sharp, medicinal smell of eucalyptus as it's often used in cold and flu remedies, and for it's support to nasal passages and lungs. Eucalyptus is a power house of an antibacterial oil. The leaves have traditionally been used as a bug repellent.
Eucalyptus has antioxidant, anti-inflammatory, anti-proliferative and antibacterial activities.
Melaleuca alternifolia
Tea Tree Oil
Tea tree oil is a familiar one to most people. It is one of the few essential oils that you can put at 100% on your skin, although some people have contact dermatitis response with this oil, especially at the full strength.
We use tea tree in our formulations at a much gentler quantities. It is a great cleaner of skin. Tea tree oil has historically been utilised for its antiseptic and anti-inflammatory actions.
It has a mild anaesthetic effect, quickly cleaning and soothing the sting of broken skin, which is why it's in SANDFLY and OUCH Manuka Balm. It is shown to be safe and effective against headlice, which is why it's in NITS.
Pinus sylvestus
Pine Oil
This oil really does smell like a pine forest, although its very strong in essential oil form, so you don't want too much of it.
Pine has many gifts from bug repelling properties to skin cleaning with its antibacterial action. It adds the protective properties that many of the tree oils have, of helping the skin stand strong through the adventures of each day.
Cymbopogon fluxuosus
Lemongrass Oil
Lemongrass is a beautiful grass in the Cymbopogon family, with its main component being citral, and is known for its bug repelling properties. It has a rich lemon smell. There's another grass in this family called citronella, another famous bug repelling oil, but it is much harsher, and we choose not to use citronella.
Lemongrass oil also exhibits anti-inflammatory effects. In some people this oil is a skin sensitiser, so we use it in very low proportions (less than .1%) to allow the synergistic effect of it without overtly challenging the skin.
I always take Goodbye SANDFLY with me. It stops the insects biting and the clients can relax and enjoy their adventure
BOB MCLACHLAN ~ ADVENTURE ATHLETE AND GUIDE, BEST FOOT FORWARD