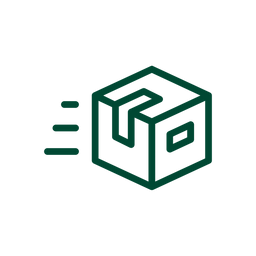 Free shipping in New Zealand when you spend $50+
You know they'll love our products. But you want to be able to let them choose.
This digitally delivered gift card will be sent to your e-mail address for you to forward on as a gift. Or print it out and put your own note on it.
Included in the card is a unique number that can be used on our online shop, within a year at the perfect time for taking care of skin outdoors.
Shipping & Shipping charges
All New Zealand orders are sent via tracked domestic courier. International orders are shipped via DHL's tracked courier service.
New Zealand Customers
Orders under 50 NZD are charged at 7.50 NZD shipping (inc. GST)
Orders of 50 NZD and over receive free shipping to NZ addresses.
International Customers
We use courier services that are fast and reliable.  Small orders with a big shipping charge just don't make sense to anyone. Make your order big enough to be worthwhile, our products make great gifts.
Australia: Orders under 90 AUD are charged 24 NZD (~22 AUD) for tracked courier. Orders above this receive free shipping.
Asia Pacific Region: Orders under 150 NZD are charged 35 NZD for tracked courier. Orders above this receive free shipping.
USA: Orders under 90 USD are charged 40 NZD (~25 USD) for tracked courier. Orders above this receive free shipping.
Canada: All orders charged a flat rate of 80 NZD (~70 CAD) to cover entry fee, duties and taxes paid as well as courier.
Europe including UK: Duties and Taxes Paid Tracked Courier is 150 NZD.
Rest of World: Orders are charged 70 NZD
Delivery Times
We do our best to get your order to you as quickly as possible. To help with expectations, please allow: 


For NZ customers, please allow 3 working days for delivery. (Allow 1-2 extra days for Rural Delivery.)  If the order is small, we'll send them "No Signature Required" so that they are easy to get at home. If they are larger, you may be required to sign on receipt, or take a card to the post office to retrieve.
For International customers, shipping times are 10-15 working days. Orders are despatched via tracked and insured service depending on the location, and you may be required to sign on receipt.
We cannot guarantee delivery by a particular date. If you are going away, please allow sufficient time or arrange an alternative address for your order to be delivered.
Have more questions? Visit our NZ and world-wide page
Our products are made to make your life better outdoors. If you are not happy with the performance, we offer a
Goodbye Worries
, 30 day money-back promise.