Change the Face of your Sun Care
Developed by outdoor guides, this certified natural, water-free zinc sunscreen is NOT sticky, white or milky. Fully tested to the sunscreen standard...twice.
With a luxurious, silky coverage, and wonderful smell, it stays put even with sweat or water.

Use on face, lips, hands, eyelids

NOTE: All sunscreen items are the SAME formulation, you only need to choose which packaging suits you best. Tubes for longer shelf-life and epic missions that need robust carryability. Sustainable Sunscreen in tins and refill for packaging that is reusable and recyclable.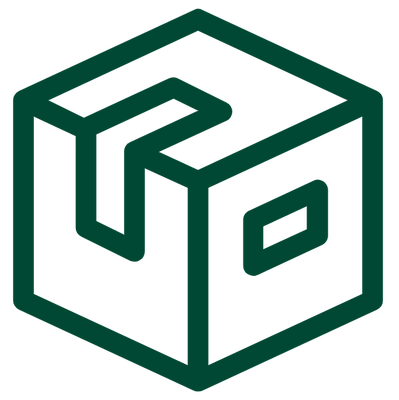 Free Shipping on Orders $50+ (within New Zealand)
Certified Natural

Made In New Zealand
Sustainable Sunscreen
refillable
Certified natural, water-free sunscreen offered in a refillable system that scales from personal and family needs to teams, schools, clubs and workplaces.
Join us in changing the world.
It's no small thing
Suncreen that's not white
water-free and full of antioxidants
Most sunscreen is white and sloppy. Sun Balm is beautiful and creamy. Because there's no water, no preservatives, no extenders in Sun Balm, the natural plant oils and butters can come through.
you don't need much- this small tin will go for weeks of daily face and hands sun protection- then refill with the larger tube or tin.
after about 10 minutes, Sun Balm settles into the skin clearly and comfortably
stays creamy in the tin, doesn't go hard or sticky
2 hours water-resistance is a lot of water play for you
Sustainable sunscreen makes refill possible for individuals, teams or workplaces. The small tins can be personalised too!
Certified Natural Sunscreen by NATRUE
Sunscreen for your lips, eyelids, face, hands and body
What's your routine? Forehead, cheeks, nose, chin, and neck? That used to be ours too... until we noticed we were missing important things like our lips, eyelids (Sun Balm won't run into your eyes), and ears. You know, important stuff.
And, bonus, Sun Balm works as a moisturiser, great for those "one and done" types (like us)
a standard to be proud of
Sun Balm is a soothing, antioxidant-rich formula that meets the ASNZ 2604:2012 sunscreen standard. This combined Australia/New Zealand standard is one of the highest in the world. In fact, Sun Balm was tested through the standard twice- the same formula passed SPF 50 and 2 hours water resistance, and SPF 40 and 4 hours water resistance.
How Sunscreen is DONE- let our family show you
Lips, Eyelids, Face- Dot, Dot, Dot... DONE
Shine more Light on it
Sun Care 101
There's a LOT to know about sun care, especially with a hole in the ozone over our heads. Check the UV index, choose a great sunscreen, and so much more... Head over to our quick videos and shared knowledge to re-think your sun care.
Learn More
Certified Natural Ingredients
Simmondsia chinensis
Jojoba Oil
Jojoba oil is actually considered a wax and is highly compatible with our skin, closely matching our skin's sebum. It reduces trans-epidermal water loss without blocking the pores. This provides suppleness and softness, restoring the skin's natural lipid barrier.
Studies have shown that jojoba oil has anti-inflammatory activity.
Jojoba oil is rich in protein, minerals and vitamin E.
Rubus ideaus
Red Raspberry Seed Oil
Raspberry seed oil is a rich red colour, as you'd expect, and it smells like… raspberries. Imagine how many seeds it takes to make a litre of raspberry seed oil.
There's been quite a lot of proliferation of the idea that vegetable oils, especially Red Raspberry Seed Oil have their own SPF protection factors. While plant based oils do have some small protective capacity, they cannot do this job without other actives like Zinc Oxide. We tested our own formulas with and without noting no difference in measured SPF.
So, why did we include it in our products?
Its properties are nothing short of astounding. It is high in antioxidants, vitamin A and vitamin E and essential fatty acids. What that means is this is a great oil to help reduce damage caused by free radicals. It supports and conditions the skin.
Studies have shown that it also has anti-inflammatory properties for skin applications.
Limnanthes alba
Meadowfoam Oil
Meadowfoam Oil is pressed from the seeds of Meadowfoam (Limnanthes alba).  It contains over 98% long-chain fatty acids, and also has higher quality triglyceride levels when compared to other vegetable oils. This is why the skin feel is beautiful without being greasy.
It also has amazing moisturizing and rejuvenating capabilities, and is very stable. This highly anti – oxidant rich oil forms a moisture barrier which assists the skin to prevent moisture loss.
Organic Olea europaea
Organic Olive Oil
We use organic cold pressed virgin olive oil. It has not been deodorised or de-coloured, and adds richness to both the smell and colour of Sun Balm.
Olive oils are high in Oleic acid – in fact, the fatty acid is named after the olive, a  monounsaturated fatty acid. This makes it fantastic for moisturising and restoring the skin, but also means the oil is relatively stable.
Olive oil has nutrients, Vitamins A, D and E, polyphenols, mineral salts, oleuro- peoside, phytosterols, squalene and linoleic acid. Combined these have protective, nourishing and moisturising properties.  The phenols in virgin olive oil have been found to scavenge reactive oxygen.  Squalene, also acts as an antioxidant.
As a bonus, research shows promising results regarding the photo protective potential of olive oil. So many reasons to put this product in our Sun Balm. The oil that is wonderful to eat is also wonderful on your skin.
Cera alba
Organic Beeswax
We are proud to include Certified Organic Beeswax from central Otago. It is particularly important for our beeswax to be Organic as beeswax is a bi-product in a hive, and consequently any chemicals ingested by the hive are found in the Beeswax. This situation has worsened in conventional hives with the treatment of varroa mite, where the accumulation of these chemicals is common.
This wax is deep golden colour and smells like honey, adding to the beauty of our products.
For performance, beeswax has emollient, soothing and softening properties and helps the skin retain moisture. It also shows antibacterial activity, so supports the skin to clean and protect itself.
Organic Theobroma Cacao
Organic Cocoa Butter
When you smell our Sun Balm, you might think of chocolate. This is because we've added the most sublime smelling organic cocoa butter to the formula. Did we deodorise it? No! Why would we take away the miracle that is a minimally processed cocoa butter?
While every product is a hero in our formulations, each with a gift, cocoa butter was one ingredient we really had to commit to. It's a reasonably tricky ingredient to work with because it has 6 crystal structures, and it took awhile to figure out how to get it to play nice with the other ingredients. But it's so worth it.
Aside from its blissful smell, Cocoa butter has an extraordinary skin feel. It's rich in flavonoids and Vitamin E, which are antioxidants, and you definitely want those when you are in the sun.
Cocoa butter also contains a large number of highly bioavailable minerals that are more effective in their natural plant form. These include calcium, potassium, magnesium, zinc, manganese, copper and iron. 
In short, it's an absolute pleasure to use while it helps protect and feed your skin.
Zinc Oxide
Our Zinc Oxide is approved for use in Sunscreens in all major regulatory markets including the EU, USA, Australia and NZ.
It is also ECOCERT and NATRUE approved for use in Natural Products.
The zinc we are using is exceptional. It is made up of primary nano (very small) particles in the tens of nanometers range. These small particles form aggregates (clusters of nanoparticles with very strong bonds) that make up a nano porous structure with a secondary particle a few microns to tens of microns in size. Larger aggregates have a unique porous structure that provides a closer match between the refractive index of the particle and the refractive index of the emollient, resulting in high transparency.
This unique aggregated porous structure means that you can have a mineral based sunscreen that provides high SPF protection as well as critical broad spectrum coverage. All without having to either look like a white-nosed lifeguard or use chemicals to achieve that performance.
There's more to be said about Sun Balm and sunscreen in general, as well as zinc oxide and nano
Leptospermum scoparium- Wild crafted
Manuka Oil
Manuka essential oil is in every one of our Goodbye products. We've been using it and loving it since 1999, well before Manuka honey was a craze. Like Manuka honey, Manuka essential oil has some unique properties with skin care.
Manuka is a native plant of NZ with a wide range of applications and has been documented to have a high antibacterial and antimicrobial activity, in particular for gram positive bacteria.   It is a wonderful multi-purpose oil for skin support. Our manuka oil is wild-crafted from the East Cape of NZ.
Mentha piperita- organic
Organic Peppermint Oil
Peppermint oil has calming, and anti-inflammatory effects on the skin when it's used topically. Studies have shown that Peppermint oil also has antibacterial, antimicrobial and antioxidant properties at concentrations at levels of ingredient in our formulation.
Coco-Caprylate/Caprate
Coco-Caprylate/Caprate is a mixture of esters of Coconut Alcohol with Caprylic Acid and Capric Acid. It is all Coconut derived.
Benefits: It is an excellent emollient that provides an incredible sensation of smoothness to the skin. It is highly biocompatible with our skin so it has the capacity to penetrate and moisturize.
Sorbitan Olivate
Sorbitan olivate is a naturally derived ingredient, which is an ester of the fatty acids from olive oil with sorbitol, a naturally derived moistener, from vegetable sugars. Sorbitan olivate is an emulsifier, it's our charismatic personality which helps keep ingredients mixed together harmoniously.
It is biodegradable, non-toxic and a non-irritant, of course. It's very mild and gives products a smooth and luxurious feel.
"I've worn Sun Balm in long ocean swim races and not got burnt. Being a red-head, that's actually pretty incredible. It's all that I will use on me or my bubs now."
SARAH MORTIMER ~ NZ OCEAN SWIMMER AND MUM TO TWIN TODDLERS