Goodbye OUCH
Certified Natural Sunscreen for Lips & Skin
2 Hour Water Resistance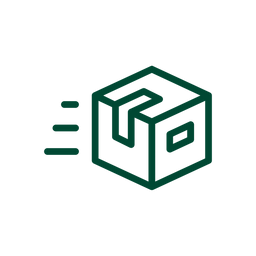 Free shipping in New Zealand when you spend $50+
High Performance Sunscreen: Sun Balm sunscreen meets the ASNZ 2604:2012 sunscreen standard, which includes broad spectrum coverage. This is one of the highest sunscreen standards in the world. It is highly water resistant, which means it doesn't run into eyes and will keep you protected even when you are in the water.
Certified Natural Sunscreen: Sun Balm proudly carries the NATRUE logo that guarantees that it has been audited by a highly respected international organisation.
The anhydrous (no water) balm is a soothing, antioxidant-rich formula that smells gently of Peppermint, Cocoa Butter and Coconut oils. The rich organic oils and butters give Sun Balm variations in texture and help it melt smoothly and evenly on your skin.
This size is the one for a family holiday. Because it has no water, it goes a remarkably long way. It can be used on lips, faces and hands every day for weeks!
NOTE: if you treat it like it's precious (it is!), you'll use it for skin you can't protect with clothing, then it goes even further.
Batch: 083071 Exp: 02/26
For your skin and for your planet
When High Performance Matters
"Sun Balm is hands down the best sunscreen I've ever used, and it's natural so I can be confident using it on my sensitive face."
Erica Dawson | Sail GP and New Zealand Olympics 202ONE, Nacra 17
Sun Balm's Journey
Sunscreen with Meaning
The dream was to make a water-free, natural sunscreen that is truly beautiful to use. Because how many people really LIKE putting on sunscreen?
If I'd known it would take six years of formulations, testing and learning I might not have started.
I wish my superpower was quickly making great natural products. However, I'm grateful that my superpower IS being unwilling to release a product until is IS great.
That is how we make a difference in the world. Your world. With respect, Becky
Natural care for your body and soul
Lift your face to the sun
"Goodbye OUCH Sun Balm is the only sunscreen I will put on my face now. It feels amazing and it works! Basically, it feels divine and inspires me to lift my face to the sun☀️.
The sun is once again my friend. (I did not get burned once during my month in Hawaii, which is nothing short of a miracle.)"
~Lisa Ling
Sun gratitude and Skin Respect
Natural Sunscreen 101
Learn More