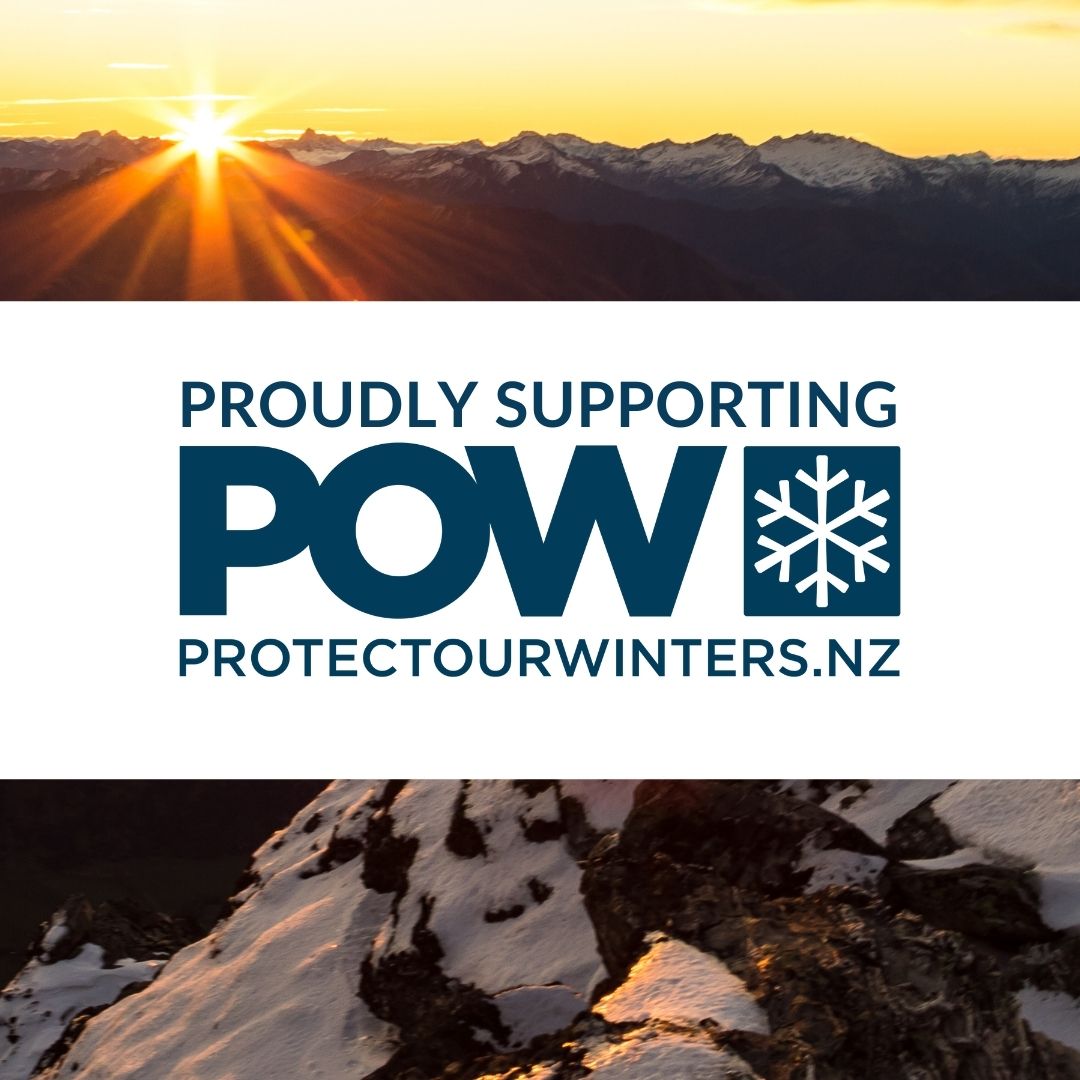 because winter needs us
Protect Our Winters Aotearoa connects passionate outdoor enthusiasts to generate positive climate outcomes. They focus on educational initiatives and community-based empowerment to preserve New Zealand's' alpine playground.

Outdoors people come to love their environment in very personal and powerful ways. POW helps outdoors people also become effective climate advocates.

The science is clear. Climate change will alter both human and natural landscapes. Unchecked, the loss of powder slashes and recreational areas will be the least of our worries.
It's official, we're a Trailhead Partner 
After several years of tap dancing our support for Protect our Winters Aotearoa, we've decided to make the friendship official.
We're a trailhead partner for them, and they are now one of our partners in One Percent for the Planet.
Divest the Dirt

While we're outside getting dirty, our money is getting dirtier.
Is your bank contributing to climate change by funding fossil fuel projects?
Check out this table prepared by 350 Aotearoa, then contact your bank.