Manuka First Aid for Lips and Skin
Goodbye OUCH Manuka Balm soothes a raft load of skin irritations, stings, rashes and just plain dryness.
It's so useful, you'll wonder what you did before OUCH was in your life.
mild enough to use on your lips or as a makeup remover yet capable of calming seriously unhappy skin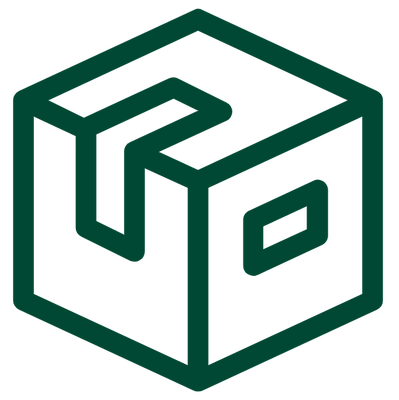 Free Shipping on Orders $50+ (within New Zealand)
Certified Natural

Made In New Zealand
Naturally Effective
Expect More from Your Lip Balm
If you find yourself reaching for your lip balm over and over, desperate to feel that soothed feeling, but your lips still hurt, it's time for a new lip balm.

SKIP the petrochemicals, synthetic ingredients, and even natural ingredients that actually irritate your lips.

STOP reaching for the little plastic tube.

START reaching for ingredients that can really soothe your lips, not just cover them over with some slippery feeling film.
The true multi-purpose balm
Use Manuka Balm to
prevent or soothe chaffing
soothe cuts, scrapes, bites, stings
respond to road rash
support over-sunned lips
and of course....
help chapped lips heal!
Using Only The Cleanest
Certified Natural Ingredients
Apricot Oil
Pressed from the kernels of the fruit, apricot kernel oil is one of the best known cosmetic oils, and is often used as a massage oil. This is because it is so nourishing and balancing to the skin with a lovely light skin feel. It also provide anti-inflammatory support which is absolutely perfect for our Manuka Balm.
Avocado Oil
Many people know avocados as a delicious, nourishing food. Well, the oil is the same. Our skin loves the nutrients too. Avocado oil is high in antioxidants which soothe the skin.  It can also help the skin heal cuts and scrapes, encouraging collagen production.
In addition to vitamin E, avocado oil contains potassium, lecithin, and many other nutrients that can nourish and moisturize the skin.
Avocado oil may help wounds to heal more quickly. One study found that the essential fatty acids and oleic acid in avocado oil can promote collagen synthesis, which is the process of creating new connective tissue.
The essential fatty acids in avocado oil were also found to help reduce inflammation during the healing process
This oil is a perfect partner in our OUCH Manuka Balm.
Jojoba Oil
Jojoba oil is actually considered a wax and is highly compatible with our skin, closely matching our skin's sebum. It reduces trans-epidermal water loss without blocking the pores. This provides suppleness and softness, restoring the skin's natural lipid barrier.
Studies have shown that jojoba oil has anti-inflammatory activity.
Jojoba oil is rich in protein, minerals and vitamin E.
Red Raspberry Seed Oil
Raspberry seed oil is a rich red colour, as you'd expect, and it smells like… raspberries. Imagine how many seeds it takes to make a litre of raspberry seed oil.
There's been quite a lot of proliferation of the idea that vegetable oils, especially Red Raspberry Seed Oil have their own SPF protection factors. While plant based oils do have some small protective capacity, they cannot do this job without other actives like Zinc Oxide. We tested our own formulas with and without noting no difference in measured SPF.
So, why did we include it in our products?
Its properties are nothing short of astounding. It is high in antioxidants, vitamin A and vitamin E and essential fatty acids. What that means is this is a great oil to help reduce damage caused by free radicals. It supports and conditions the skin.
Studies have shown that it also has anti-inflammatory properties for skin applications.
Organic Bees Wax
We are proud to include Certified Organic Beeswax from central Otago. It is particularly important for our beeswax to be Organic as beeswax is a bi-product in a hive, and consequently any chemicals ingested by the hive are found in the Beeswax. This situation has worsened in conventional hives with the treatment of varroa mite, where the accumulation of these chemicals is common.
This wax is deep golden colour and smells like honey, adding to the beauty of our products.
For performance, beeswax has emollient, soothing and softening properties and helps the skin retain moisture. It also shows antibacterial activity, so supports the skin to clean and protect itself.
Manuka Oil
Manuka essential oil is in every one of our Goodbye products. We've been using it and loving it since 1999, well before Manuka honey was a craze. Like Manuka honey, Manuka essential oil has some unique properties with skin care.
Manuka is a native plant of NZ with a wide range of applications and has been documented to have a high antibacterial and antimicrobial activity, in particular for gram positive bacteria.   It is a wonderful multi-purpose oil for skin support. Our manuka oil is wild-crafted from the East Cape of NZ.
Eucalyptus Oil
Many people know the sharp, medicinal smell of eucalyptus as it's often used in cold and flu remedies, and for it's support to nasal passages and lungs. Eucalyptus is a power house of an antibacterial oil. The leaves have traditionally been used as a bug repellent.
Eucalyptus has antioxidant, anti-inflammatory, anti-proliferative and antibacterial activities.
"Kayaking can leave you with the occasional battle scars, chafing or rash, dry spots on your skin, or chapped lips after training. This is when I rely on the Manuka Balm!"
ALICIA HOSKIN ~ NEW ZEALAND CANOE SPRINT